Joyce Vincent's Unsettling Death That Went Undiscovered for 3 Years
What happened to Joyce Vincent the woman found dead in front of her TV?
by Graziana Zito, August 2021 – Updated April 2023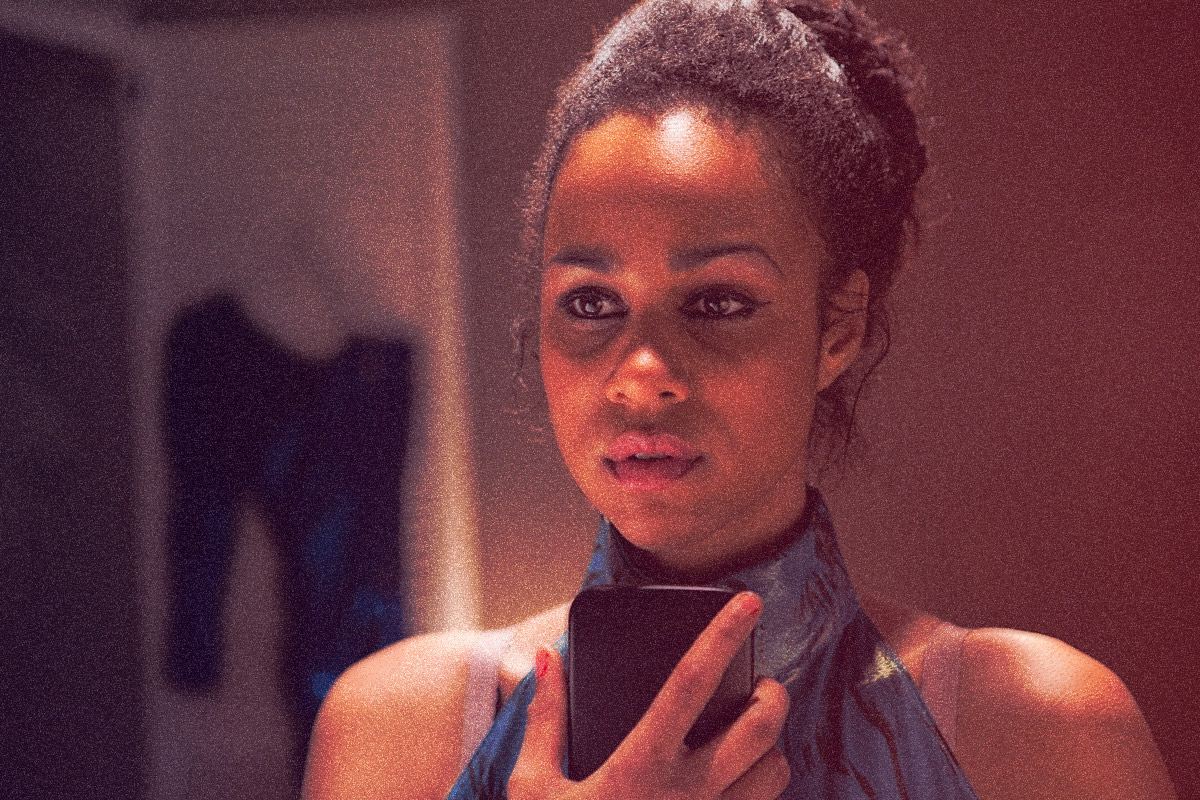 Look around your life and ask yourself this question: If you went missing tomorrow, completely out of the grid, for whatever reason, who, among your inner circle, would notice it first? While you probably thought of at least five people who would quickly come looking for you, the same cannot be said about Joyce Vincent, a once vibrant Londoner whose death went undiscovered for 3 years.
On the morning of January 25, 2006, a team from the North London Housing Association discovered a body in a sitting position, already stiffened. Almost all of it had become a skull. That cluster of bones would later be associated with that of Joyce Carol Vincent, a 38-year-old English woman who had spent the last months of her life in a London bedsit, a type of social housing for victims of violence. She had moved in February 2003, just a few months before dying in December of that same year. At the time of discovery, she was so deeply decomposed that the investigators were only able to identify her by comparison of dental records with an old photograph of hers.
Read more: June and Jennifer Gibbons: The Silent Twins
Joyce Vincent moved to London at the end of the 1980s. She was described as intelligent, beautiful, and endowed with a charming personality. She even met several famous people throughout her life, such as Betty Wright, Nelson Mandela, and Stevie Wonder. Nevertheless, it will soon become clear that the life she was leading did not always correspond to what her mind was really going through.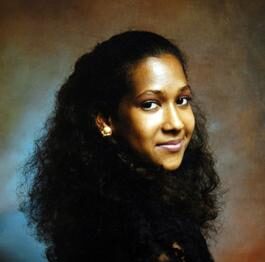 Despite the deep emotional struggles and family tensions, Vincent persevered enough to secure a job in the treasury department at Ernst & Young, which she quit in 2001 for no apparent reason. Shortly after quitting, she moved to a shelter for victims of domestic to escape from an abusive romantic relationship. Joyce's name hit the media spotlight in 2006, right after her body was found in front of a flickering television, next to a pile of unopened Christmas presents.
Joyce Vincent's death remains a mystery to this day. The police could not find any trace of murder or violence, opening up to the possibility that she might have died of illness. But how can a human being's death go so deeply unnoticed in a city of nearly 8 million people? Where was her family? How could the neighbors ignore the odd smell coming out of her apartment? And most of all: would she have ever been found if it hadn't been for the £2,500 rent payment delay? There are also a lot of discrepancies in the way Vincent was discovered – a decomposed body sat on a sofa in front of a lit television certainly raises eyebrows. How could a woman who was surrounded by so many people throughout her life die alone and forgotten?
Joyce was only 11 years old when her mother died of surgery failure. Though she still had the support of four older sisters, her father, a carpenter, was absent and uncaring, prompting Joyce to distance herself from the entire family. She also tended to move around from one apartment to another all over London, perhaps to avoid an abusive lover with whom she was allegedly involved. Many close acquaintances had noticed Joyce's detached behavior long before she passed away, presumably because of the man she had chosen to date. Her friends defined her as someone "who could easily walk out of jobs if she clashed with a colleague".
In February 2003, Vincent transferred to a modest residence in Wood Green, London, owned by the Metropolitan Housing Trust and used as a shelter for victims of violence. She will live there until her death. She never notified family nor friends about her last move, so nobody knew where she was. The family had even hired a private investigator to find out where she lived. Unable to establish a line of communication with Joyce, her sisters assumed that she had simply cut off all contacts. Little did they know that she was already dead.
Another element that adds to the mysterious death of Joyce Vincent is her medical history. She suffered from severe asthma and chronic stomach pain. In November 2003, few weeks before her death, she was hospitalized for vomiting blood, leading to the conjecture that she either died of asthma or peptic ulcer.
Her troubling health condition, combined with the fact that the police found no evidence of damage when they discovered the grim scene, made everyone believe that illness was the main cause of death. But how accurate is this conclusion? Most illnesses hurt the body in one way or another, triggering a natural reaction when feeling pain. If this is the case, how could Joyce's body be in a sitting position just like a living person? Should she be lying on her back or perch to withstand the pain? Nobody deserves to die unnoticed for several years, but questions like these make Joyce Vincent's story even more intricate.
Carol Morley, an English film director, screenwriter, and producer, was one of the very few people who took a deep interest in Joyce's case. Her thirst for knowledge about what happened to the young London woman led to Dreams of a Life, Morley's most successful documentary. Aired in 2011, Dreams of a Life is a collection of all the news, people, and evidence that Morley was able to gather about this case – an attempt to keep Joyce's memory alive and question the dynamics of her death. She sought information from any individual who had some sort of relationship with Joyce, whether old colleagues, friends, or former partners. She did not want Joyce to be forgotten like it occurred when she was alive.
The more people Morley tracked down and more details emerged, it became clear that Vincent's life was surrounded by a thick layer of mystery. The neighbors did not know her, so they never noticed her absence. As for the bad smell coming out of her apartment, they simply attributed it to the garbage bins located nearby. For whoever recognized Joyce in the newspapers or documentary interviews, her death was a complete shock. It seems as if they never really knew who she was or what she was going through. Many argued that Joyce's personality had changed dramatically since she started dating her partner, becoming a completely different person from the one people knew.
In the age of social media, where you can be connected with anyone from the palm of your hand, the idea that a person could just die and be forgotten without anyone voicing it out is unthinkable. Just like we tend to post our best selves on social media, Joyce Vincent may have decided to show the best side of her personality to the outside world, hiding a much darker reality. This is also why Dreams of a Life covers important issues such as loneliness, especially of those who live in big and busy cities, and how losing contact with family and friends can let somebody go completely unnoticed. Nobody knew what was happening to Joyce behind closed doors. If they did, even just one person, things might have gone differently.
Joyce Vincent's life was much more meaningful and tragic than what was depicted. Carol Morley's documentary is a very thorough recollection of Joyce's story, as she carefully tried to put together the pieces of her life. But the more detailed resurfaced, the more mysterious the case became. How could someone be dead for two years with nobody to notice? Is our society so cursed that some people are just left dying alone, erased from this world? The apartment where Joyce lived was owned by the Metropolitan Housing Trust for Abused Victims, but they only physically intervened when rent had accrued for almost three years. Why did no one follow up on Joyce's condition while she was there? Why no counselor or social worker attempted to approach the apartment to see if she was alright? It is an ironic and coincidental tale. It was as if Joyce's life, or what was left of it, had just been a complete dream.