The Case of Teresita Basa–How a Ghost Solved a Murder
A look at the unsolved mystery of Teresita Basa's ghost.
by Abe Croft, June 2021 – Updated November 2021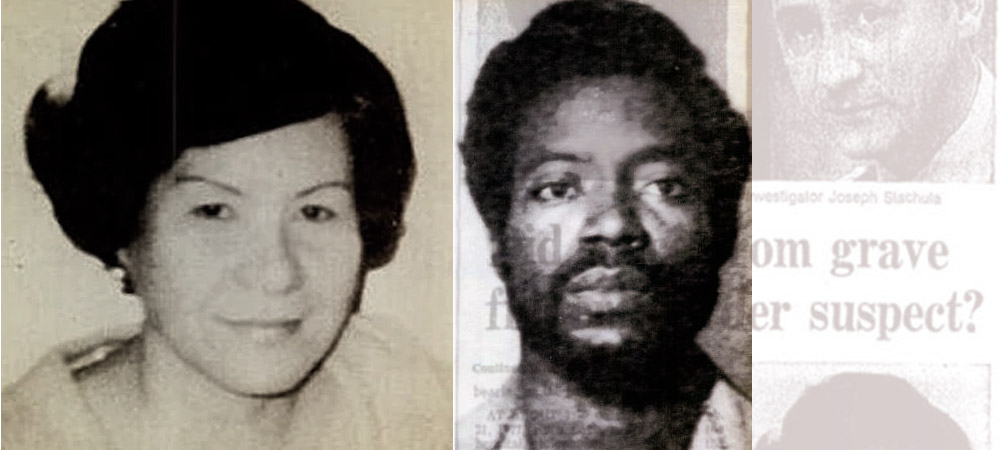 Unfortunately, unsolved crimes are common; a murderer may never reveal their motive, or a body never discovered. But in the intriguing case of Teresita Basa, the strangeness surrounds not who committed the crime but how the investigators solved the case. As a result, it's known as one of the most shocking murder cases in Chicago's history.
Teresita Basa, a Philippines native, worked as a hospital respiratory therapist in Chicago, Illinois. She lived a quiet and average life since migrating to the United States. Though she had been in the US for some time, she still had a heavy Spanish accent.
But on February 21, 1977, firefighters discovered the body of 47-year-old Teresita Basa in her apartment.
It was an early morning call for the fire department as they headed for the Pine Grove avenue apartments. An apartment maintenance worker called emergency services to report a fire. When they arrived on the scene, it startled firefighters to find a naked body on fire with multiple stab wounds. The police were called to investigate.
The police found Teresita Basa under a mattress with a knife still penetrating her body. Whoever murdered her set fire to cover their tracks and escaped. There were no witnesses.
During the investigations, police determined she had no enemies and could not find a motive. The case went cold.
Read more: The Baffling True Story of the Silent Twins
Teresita Basa Hauntings
The case stumped detectives until the day Remibios "Remy" Chua, another native from the Philippines, and her husband reached out to them.
Remy Chua, a respiratory therapist and previous co-worker to Teresita, began to experience an unexplainable feeling one day. A trance-like state overcame her. She didn't know what to make of it, but the odd experiences continued. Remy, who did not have an accent, began speaking in a heavy Spanish accent while in the trance.
Remy went into a trance three times over the summer. Remy's husband, Dr. Jose Chua, said that his wife identified herself as Teresita Basa during the possession.
While Remy was in a trance, Dr. Chua described his wife as saying, "Doctor, I would like to ask for your help… The man who murdered me is still at large," before she snapped out of the trance.
During her third possession, Dr. Chua got more information out of his wife. In the voice of Teresita Basa, she named Allan Showery as her killer. Five months after Teresita Basa's murder, Remy and her husband reached out to the police with the vital information. They had motive too.
A post on the Clermont Sun details the motive, "Showery was there to fix the television. Instead, he killed Basa, stole her jewelry…the jewelry was purchased in France and once belonged to Basa's mother."
Allan Showery was a 32-year-old orderly who worked at the same hospital as the two women. Working on the information provided by the Chua's, detectives found Teresita's jewelry with Showery's girlfriend. Police arrested Showery on August 11, 1977, and detectives later said he admitted to the murder.
According to the Daily Vidette (1978), the public defender challenged Remy's assertions. He suspected Remy faked the possessions because she was fried from her job. But Dr. Chua pushed back saying that while the three worked at the same hospital, his wife had never met them.
Ultimately, Showery was convicted of the murder but served less than five years in prison before being released in 1983.
There's no way to know how Remy Chua was able to identify Showery as the suspect. Did she genuinely get entranced? Was she able to act as a spiritual medium to the otherworld? Or did she simply overhear Showery talking about his upcoming work at Basa's apartment? Could she have been a co-conspirator or fake, as suggested by the public defender?
The tragic story of Teresita Basa is one of those cases where it is impossible to rule out paranormal activity and, unfortunately, one where we'll never know the answer.