The Haunting Story of Resurrection Mary
by Mr. James England, February 2016 – Updated April 2021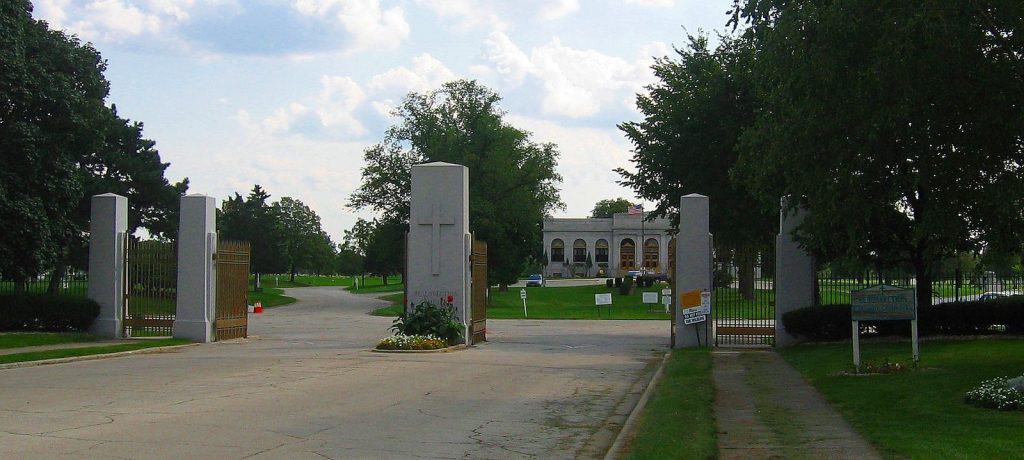 A Persistent Windy City Mystery
Reports of encounters with paranormal activity frequently occur in the vicinity of cemeteries. In the Chicago area, Resurrection Cemetery at the end of Archer Avenue in Justice, Illinois remains the focus of an enduring mystery called Resurrection Mary.
Ever since 1936, stories have circulated concerning a slim, blue-eyed blond girl who seeks a ride from someone driving north along Archer Avenue. Several witnesses have reported speaking with the young hitchhiker. She vanishes suddenly near the gates of the cemetery.
Chicago residents describe this apparition as " Resurrection Mary ". She has become one of the most notorious ghosts in the colorful Windy City.
A Ghost Tale Expands
How did the story of Resurrection Mary begin? And why have so many reports of encounters with the same paranormal apparition persisted over the course of generations? Does a spirit wander at night along Archer Avenue, or does some other explanation account for eye-witness reports?
Possibly the most fascinating feature of the Resurrection Mary tale involves efforts by modern researchers to identify Mary. She remains one of the few modern ghosts without a verifiable history. Many reports about wandering spirits trace back to specific, traumatic incidents, such as violent deaths or passings involving unrequited love.
In the case of Resurrection Mary, all the documentation relates to a series of presumably credible drivers recounting their chilling encounters with a phantom. This body of evidence has grown over the course of decades.
The Resurrection Mary Story

Sources agree that the events surrounding Resurrection Mary began when a young woman in Chicago spent an evening dancing at the old "O Henry Ballroom" (later renamed "the Willowbrook Ballroom") located along Archer Avenue. For some unknown reason, she left the gathering to walk in the night along the roadway. A vehicle presumably struck her and she died as a result of the accident.
Since researchers have uncovered no accident reports relating to this incident, the legend holds that the driver fled the scene and left Mary to perish in the street. Now she ventures out from the grave for a night of dancing, always to return to Resurrection Cemetery at the end of the evening.
Despite their inability to identify Mary, ghost hunters maintain the undertaker buried her in a white dress and dancing shoes. The ghost seen by so many witnesses later wears this attire.
Sightings
Reportedly, 36 "substantiated" accounts of encounters with Resurrection Mary surfaced over the years. In 1979, a cab driver informed a reporter that he picked up a young blond woman along Archer Avenue. She asked him to stop outside Resurrection Cemetery then literally vanished from his cab.
Recent sightings of this ghost occurred in 1973, 1976, 1978, 1979, 1980 and 1989. However, the first encounter occurred in 1936. A man named Jerry Paulus claimed he danced all night with the ghost at a dance hall on 47th Street.
Identifying a Phantom
Chicago ghost hunters cite several possible candidates for Mary's identity. These include two women buried in Resurrection Cemetery: Mary Bregovy (d. 1934) and Mary Miskowski (d. 1930) who perished in car accidents. More recently, attention focused on 12-year old Anna Norkus, who died in a car accident in 1927 after a night dancing at the O Henry Ballroom.
Establishing the ghost's identity has proven elusive. Yet her appearances continue to mystify.