Demonic Dog for Adoption, Close to Raising $666 Donation
Adoptable demon spawn available at your local animal shelter.
by Abe Croft, April 2021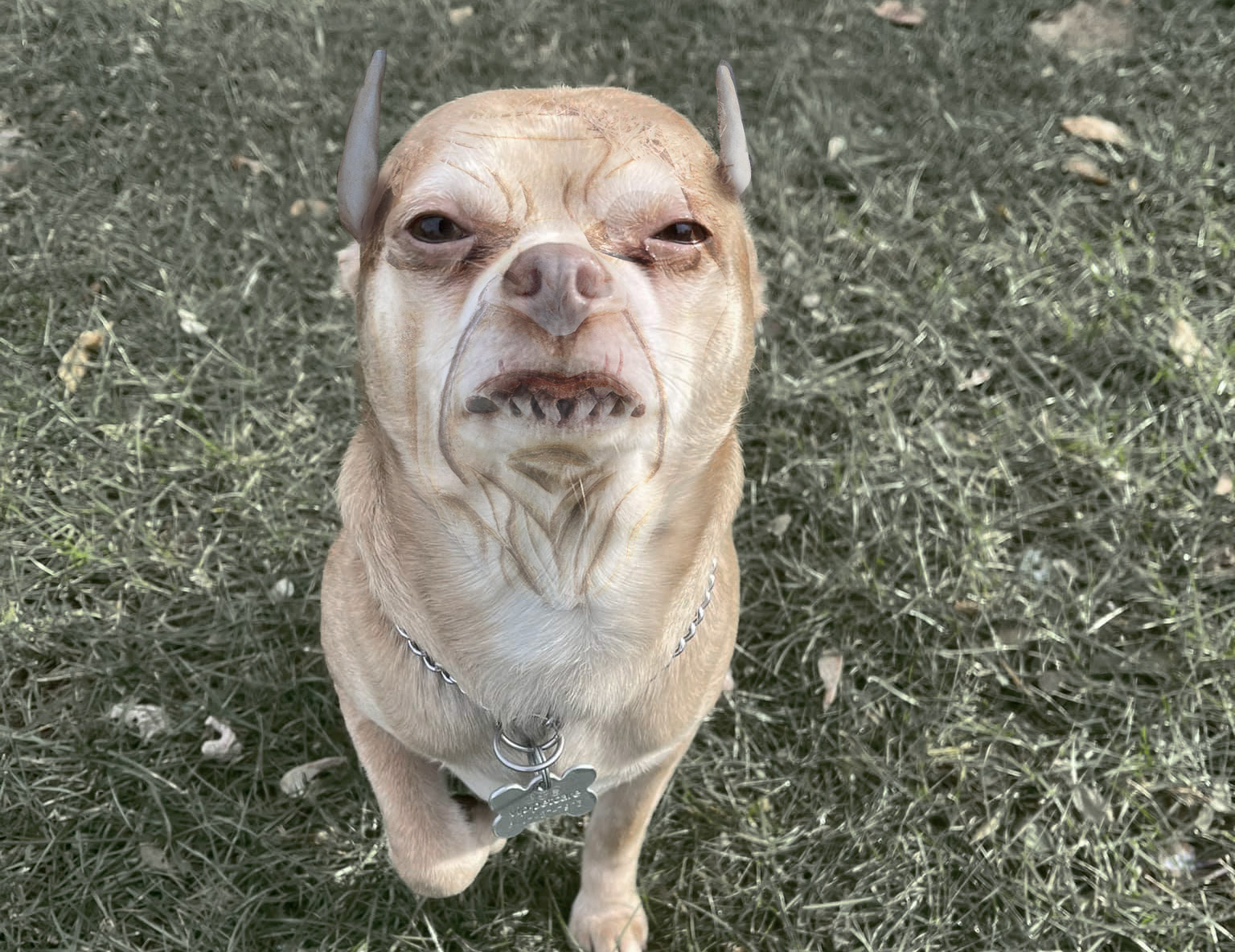 An animal rescue group in New Jersey is in over their head with a demonic dog ironically named Prancer. The Second Chance Pet Adoption League has officially given in to the dark side.
Foster parent Tyfanee Fortuna writes, "Ok, I've tried. I've tried for the last several months to post this dog for adoption and make him sound…palatable. The problem is, he's just not. There's not a very big market for neurotic, man-hating, animal-hating, children-hating dogs that look like gremlins."
My dog's behavior sounds similar, I know problem dogs, but as I kept reading about Prancer, I saw the darkness in his eyes.
In her pleading post, she describes her living situation saying, "Every day we live in the grips of the demonic Chihuahua hellscape he has created in our home."
But just wait…. there's more.
When Fortuna rescued Prancer, he arrived obese, wearing a cashmere sweater with bacon and eggs all over his crate's interior. He was frightened, timid, and didn't initially display his true personality like most rescue dogs.
She continues, "I am convinced at this point he is not a real dog, but more like a vessel for a traumatized Victorian child that now haunts our home.
Prancer only likes women. Nothing else. He hates men more than women do, which says a lot. If you have a husband, don't bother applying unless you hate him… Have other dogs? Cats? Don't apply unless they like being shaken up like a ragdoll by a 13lb rage machine." 
This dog silently whispers, "I'll kill you," to every person and animal he meets. She ends her appeal, saying, "I know finding someone who wants a Chucky doll in a dog's body is hard, but I have to try. Prancer is available through Second Chance Pet Adoption League. He is in New Jersey but can be adopted anywhere in the general tri-state area. Oh, also, he's only 2yrs old and will probably live to be 21 through pure spite, so take that into account if you're interested."
So, if you're in the area and would like to adopt Chucky… err… Prancer or would like to help donate to this animal shelter (my goal is $666 in donations) visit Second Chance Pet Adoption League.