10 Creepy Gifts for the Weird Mom
We compiled a list of the best weird gift ideas for the unique mom.
by Ellie Zed, May 2021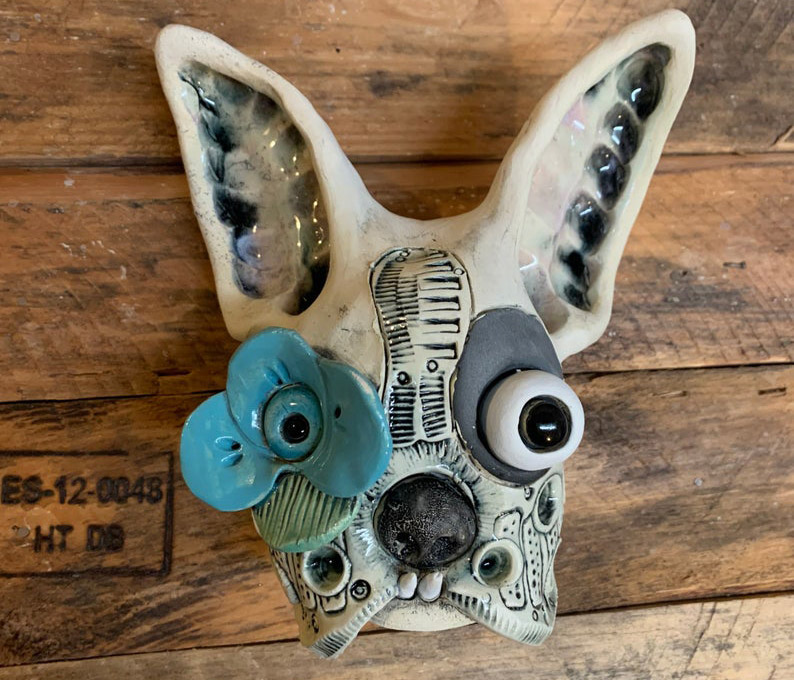 While most people tend to gift flowers, chocolate, or scented candles for Mother's day, there are some moms out there who would rather something a little twisted. If your mom has a unique taste in collectibles and is obsessed with all things bizarre, Mother's day is the time to gift something truly thoughtful.
Instead of taking the safe route, we've rounded up a few of the creepiest, weirdest, and strangely beautiful gifts only your special mother would love.
10 Creepy Gifts For Mom
Created by artist Chris Paulsen of 3SevensPottery, these incredibly detailed dog head masks are both adorable and disturbing. The wall art comes in various breeds, from your standard Frenchie to something reminiscent of Donnie Darko, to full-on Chupacabra. Many of the hand-made sculptures feature ominous eyes with a gaze that will sure to follow your mother's guests around, giving her home just the right amount of a sinister vibe.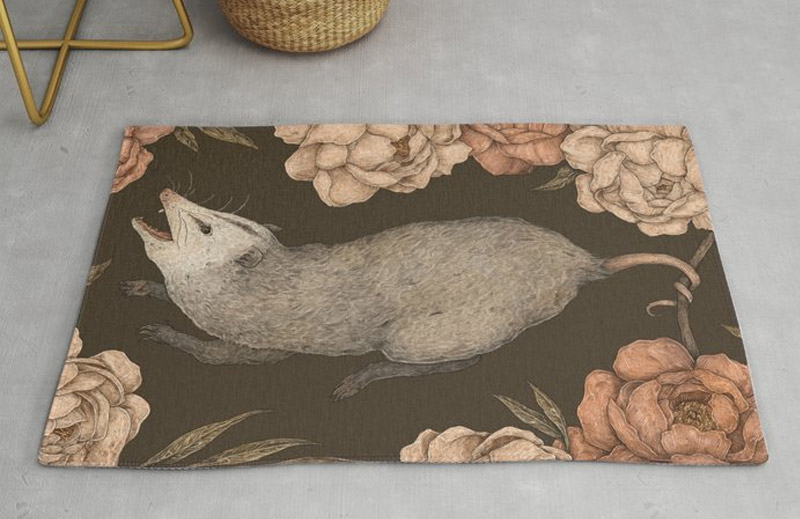 Illustrator Jessica Roux designed the perfect accent rug for the weird mom. The rug has a stunning design of an opossum hanging delightfully amongst some peonies. Made from a woven chenille, soft, easy to clean, and, most importantly, the rug adds an elegant and unsettling touch to any room.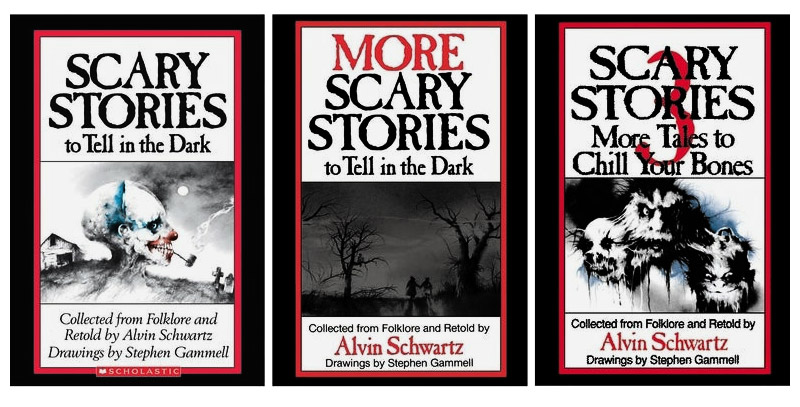 If your weird mom doesn't already have this classic set in her book collection, the 80's Scary Stories to Tell in the Dark Series is a must-have. This spooky series includes all three horror books with the original bone-chilling illustrations by renowned artist Stephen Gammell.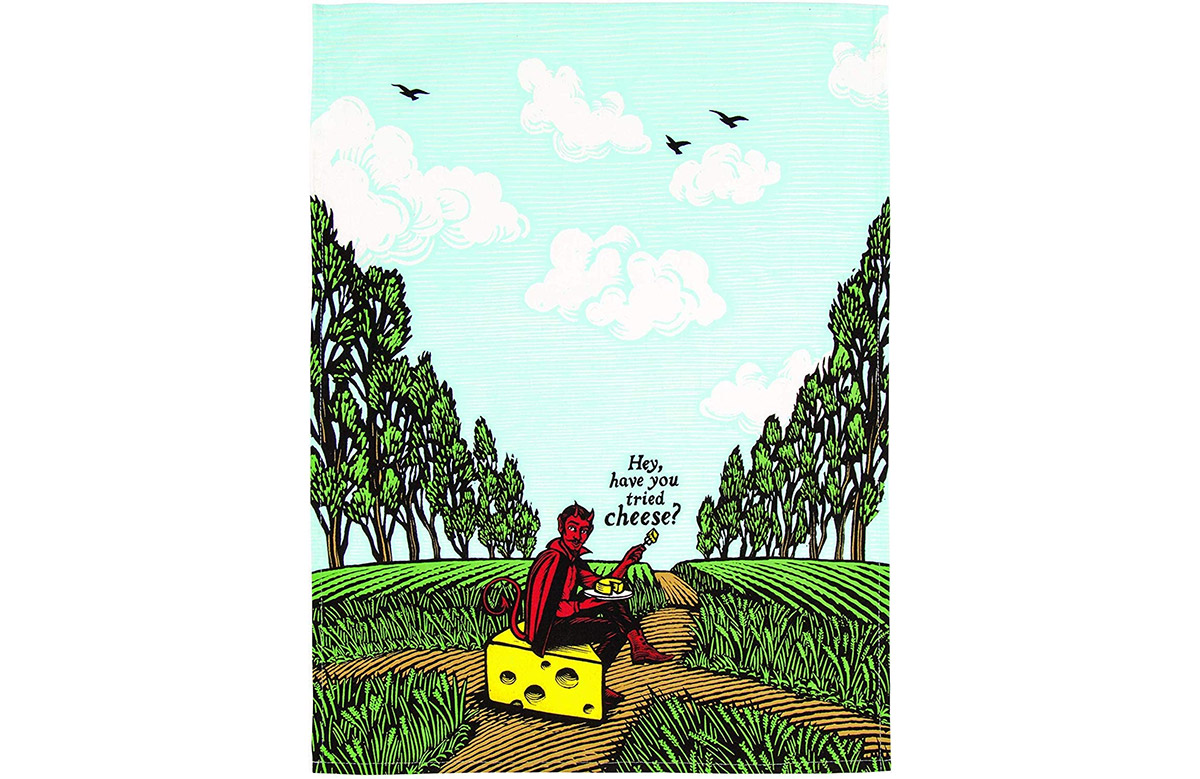 For those wicked moms, let me introduce you to this tempting tea towel. The towel has a bright screen printed illustration of the Devil in the garden offering a simple, "Hey, have you tried cheese?" Repentant moms will rest assured knowing that 1% of each sale is donated to hunger relief programs. According to the reviews, this tea towel tends to get stolen. It's even said that some unsuspecting moms have been lured into joining the Satanic Temple.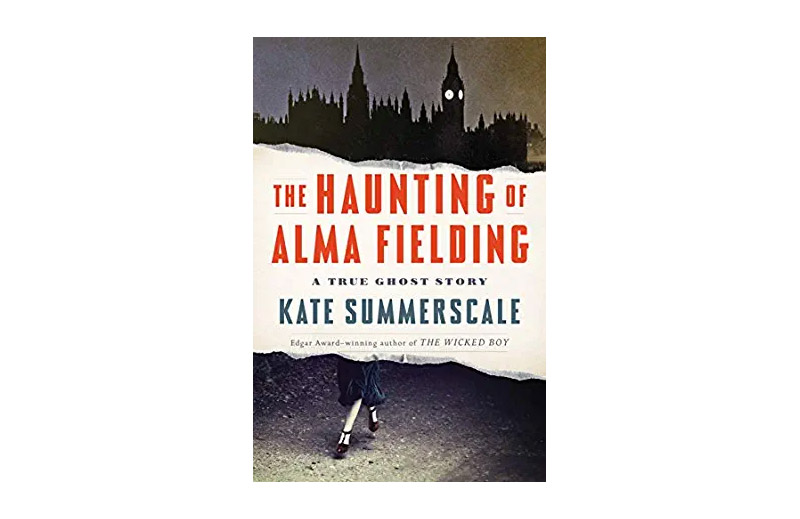 This fascinating read follows the true story of Nandor Fodor of the International Institute for Psychical Institute as he investigates the paranormal events surround a medium named Alma Fielding. This truly creepy gift for mom, by author Kate Summerscale, compiles an excellent account of the poltergeist, hauntings, and mental anguish of Alma's experience.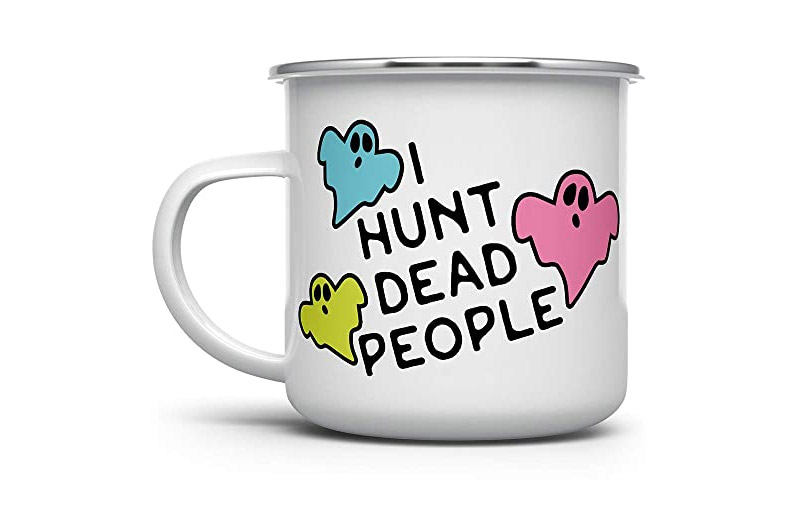 This mug isn't so much creepy as it is creep-inspired. This cute little "I Hunt Dead People" mug will bring extra joy to your paranormal-loving mom's day and make you stand out. Designed by Loftipop Mugs, this camp-style mug is handwash only but perfect for lounging around the house or while out on a ghost hunting adventure.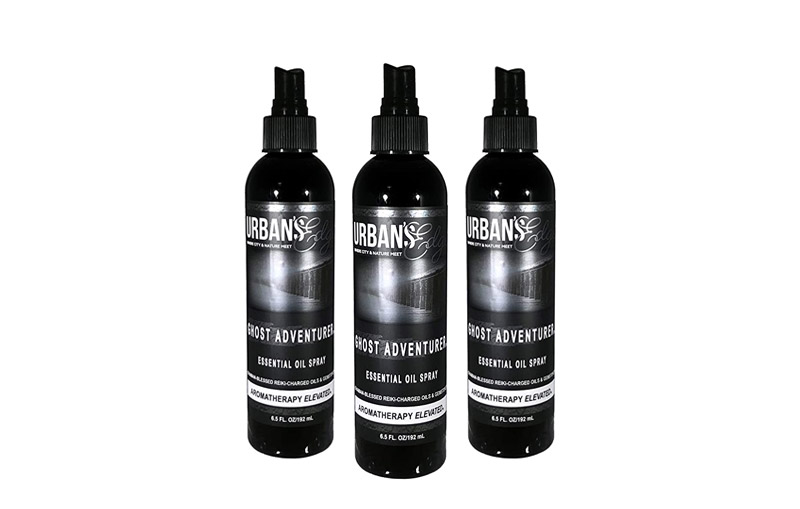 Speaking of ghost hunting, the weird mom in your life will love Urban's Edge essential oil spray blend. It's said to give you exceptional protection against negative energies while boosting your perception of the otherworld. It has a wonderfully earthy peppermint scent that will please any mom.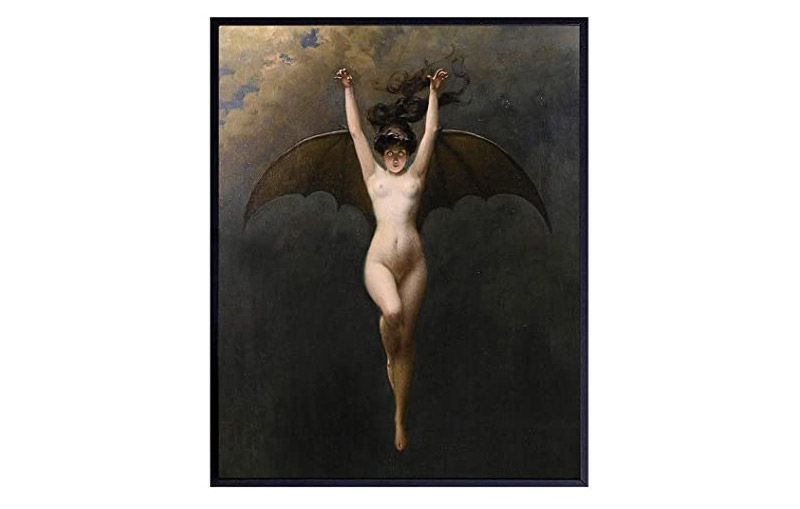 This dark and cryptic work by artist Albert Joseph Pénot is a must-have for those moms interested in the dart arts. This print reproduction for an original antique oil painting, titled "La Femme Chauve-Souris," is available in many sizes so you can find just the right spot.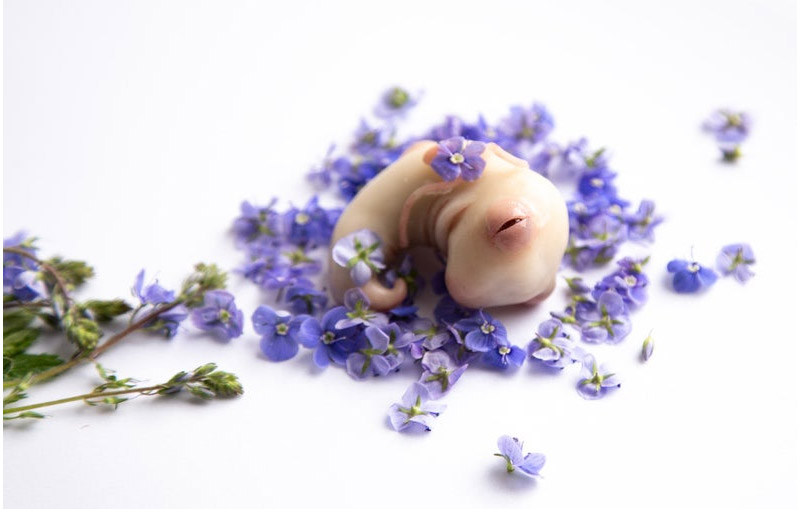 This adorable yet bizarre twin alien embryo figurine is perfect for the amateur ufologist. Moms love the swollen red eyes and powdery color as it is reminiscent of the first day they met you, their favorite spawn. At only 6cm in size, this weird creature from another universe will surely help fill your mom's heart with happiness.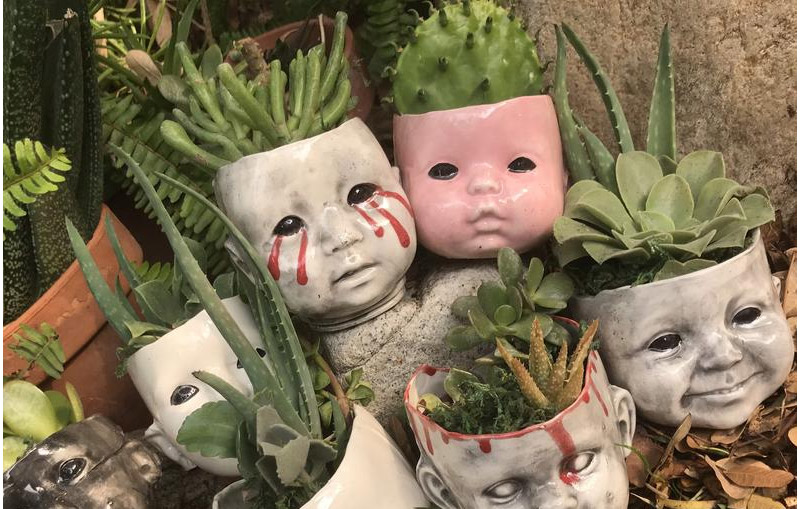 These hand-made freaky doll head planters are perfect for the paranormal mom. Molded from antique dolls, I'm worried these heads might still retain their haunted spirits. These creepy baby heads are to die for!